1: This system ensures that the back of thebifacjalmodules is unobstructed,maximizespower generation.and is compatible with alcommercialPV modules on the market.
2: VG SOLAR patented structure design, eachrow uses 4 sets (peripheral : 5 sets) groovewheel drive.can quarantee the stability of thesystem operation in strong wind weather.
3: The svstem is an intelligent tracking system,which is compatible with 1500V system of 4groups (up to 5 groups) greatly reduces thewiring cost of pnotovoltaic power station.
4: The svstem can satisfy the north-south slopeof 20
5: Such as installation of 550W module requiresonly 157 piles per megawatt (at least 122)
6: The row spacing can reach 6.5 - 12 meters.
The iTracker system is a type of solar panel monitoring system used to track and optimise the performance of solar energy systems. It uses advanced software and hardware to collect data on solar panel performance and energy production, and provides real-time feedback and analysis to help users identify and resolve any problems or inefficiencies.
The iTracker system typically consists of several components, including sensors, data loggers and software applications. The sensors are placed on or near the solar panels to collect data on factors such as panel temperature, solar radiation and energy output. The data loggers record this information and transmit it to the software applications, which analyse the data and provide feedback and alerts to the user.
One of the key benefits of the iTracker system is its ability to identify and diagnose problems with solar energy systems in real time. By monitoring factors such as panel temperature, shading and performance, the system can detect issues such as panel damage or degradation and provide alerts for the user to take action. This can help to minimise downtime and maximise energy production, resulting in increased efficiency and cost savings for the user.
Another advantage of the iTracker system is its flexibility and customisation options. The software applications can be tailored to the specific needs and requirements of the user, allowing for customised reporting, alerts and analysis. In addition, the system can be integrated with other energy management systems, such as energy storage or demand response systems, to further optimise energy performance and efficiency.
In addition to its operational benefits, the iTracker system can also provide valuable insight into the long-term performance and maintenance needs of solar energy systems. By analysing data over time, the system can help users identify trends and patterns in energy production, and make recommendations for maintenance or upgrades to optimise performance and extend the life of the system.
Overall, the iTracker system is a powerful tool for optimising the performance and efficiency of solar energy systems. With its real-time monitoring, customised reporting and analysis capabilities, it can help users maximise energy production and cost savings while minimising downtime and maintenance costs.
The best solution for two-sided modules
Better terrain adaptability
Can install 4 groups of modules

Basic parameters of the system
Driving type

Grooved wheel

Foundation type

Cement foundation, steel pile

Installation capacity

Up to 150 modules /row

Module types

All types are applicable

Tracking range

土60°

Layout

Vertical (two modules)

Land coverage

30-5096

Minimum distancefrom the ground

0.5m (according to project requirements)

System life

more than 30 years

Protection wind speed

24m/s (according to project requirements)

Wind resistance

47m/s (according to project requirements)

Warranty period

Tracking system 5 years/controlling cabinet 5 year

Implementationstandards

"Steel structure design code"

"Building structures load code"

"CPP wind tunnel test report

UL2703/UL3703,AISC360-10




ASCE7-10(according to project requirements)
Electrical system parameters
| | |
| --- | --- |
| Control mode | MCU |
| Tracking accuracy | 02° |
| Protection grade | IP66 |
| Temperature adaptation | -40°C-70°C |
| Power supply | AC power extraction/module power extraction |
| Detection sevice | SCADA |
| Communication mode | Zigbee/Modbus |
| Power consumption | 350kwh/MW/year |
1:Sample packaged in one carton, sending through COURIER.
2:LCL transport, packaged with VG Solar standard cartons.
3:Container based, packaged with standard carton and wooden pallet to protect cargo.
4:Customized packaged available.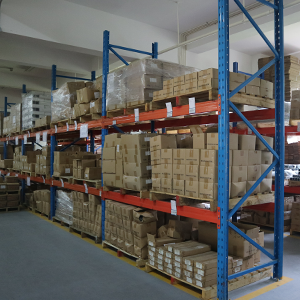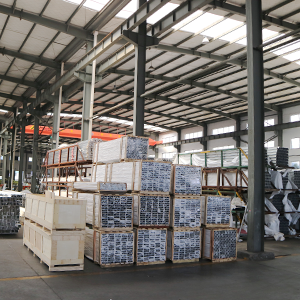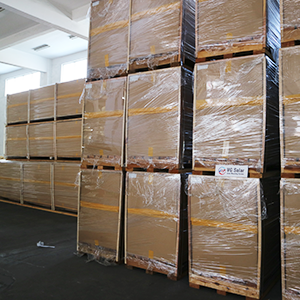 You can contact us by email about your order details, or place order on line. 
After you confirm our PI, you can pay it by T/T (HSBC bank), credit card or Paypal, Western Union are the most usual ways we are using.
The package is usually cartons, also according to customer's requirements
We can supply the sample if we have ready parts in stock, but the customers have to pay the sample cost and the shipping cost.
Yes, we can produce by your samples or technical drawings, but it has MOQ or you need to pay the extra fee.
Yes, we have 100% test before delivery
---
---
Write your message here and send it to us